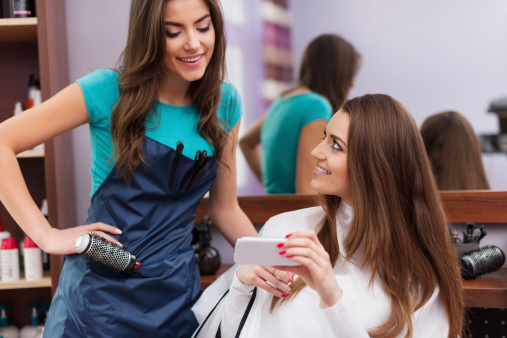 Going to cosmetology school is a wonderful way to have a career that you'll always have to fall back on in the future. Even if you get out of the field to focus on other pursuits or a family, it'll be something that you can come back to time and time again. Plus, going to cosmetology school doesn't take a very long time. In fact, most students graduate within a year after starting classes, so it's a quick way to get into a field that pays well and that won't take you years to finally establish.
Makeup
One option available to those going to these schools is makeup application. Taking classes to learn how to apply makeup is a great option for individuals who want to work in salons and help women feel better about the way that they look. As a makeup artist, you'll be able to work on large parties going to a wedding as well as individuals who just want a new makeup look for the day or a special event.
Hair
Hair design and cutting is a great field to get into because you'll learn how to cut hair, style it and create intricate designs that are great for women who are going to be celebrating some type of event. Learning how to cut and style hair might seem difficult at first, especially if you have never done it, however, you're going to find that it is a whole lot easier than you might think once you learn from the right teacher.
Skincare
Another skill that you'll learn in school is how to take proper care of clients' skin. You can easily become certified as an aesthetician so that you're able to work with customers who want facials and other types of skincare procedures that they would not be able to do on their own. You will be able to either work on your own or you can choose to work for a spa or skincare facility.
Because of the benefits that come from going back to school, it is crucial that you make the decision to pick a good school and begin the process of getting yourself all signed up. This will encourage you to have a solid career that you will love, and one that is going to provide for you and your family because of how well it will pay. You can also choose to work on your own in your very own office or you can work for other companies so that you only have to focus on your skills rather than running a business. Going for cosmetology is a great option for individuals who want an easy and fast-growing career.…